Our unique stack and slide system Freezer Baskets, devised over 50 years ago, allows you to organise your chest freezer for quick and easy access to all your frozen goods with the added benefit of reducing ice build-up inside the freezer. Each order is made to measure to meet your requirements for your freezer.
Baskets can be made in any quantity, we can adapt them to help you make best use of the space in your upright/cupboard freezers or fridges and they have even been used in cupboards.
How To Order
Please follow the measuring instructions in the attachment below, remembering to measure in inches. Then call us on 01531 670 209, we will need to take your credit card details to place your order. We will quote an estimated delivery when you place your order.
Freezer Baskets are £20 per basket (includes VAT) plus £20 delivery per order.
Download Freezer Baskets Measuring Instructions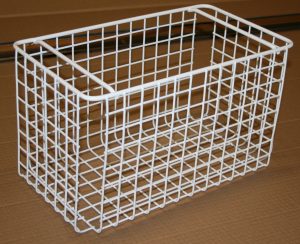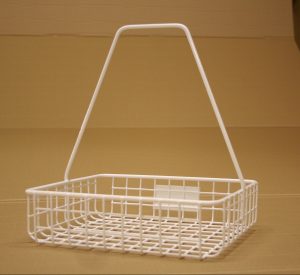 Phone
01531 670209
(Answer phone for out of hours)
Address
Hamster Baskets, Aylhill, Aylton, Ledbury Herefordshire HR8 2QJ